Hooray! Today is a decade since I started my blog. I don't have time to write detailed articles anymore so now I'm doing quick 15 minute status update posts about Browserling. Browserling is first, everything else second.
Here's what I did in the last year:
Catonmat has also become top 10 most subscribed programming blog in the world. Success!
See also: 1, 2, 3, 4, 5, 6, 7, 8, and 9 years of blogging.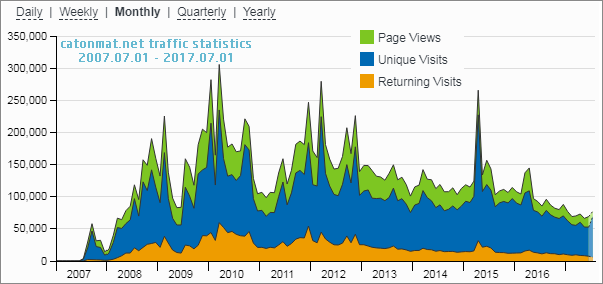 10 years of blogging - July 2007 to July 2017
Can I do twenty years of blogging? Hell, yes, I can! I love programming so much! See you soon with more articles, comics, awesome projects and badassery!