I'm on a mission to make Browserling as easy to use and accessible as possible, and I just released a Firefox extension for Browserling. This extension lets you quickly access all Browserling OS platforms and browsers with one click. No need to go to browserling.com first to start cross-browser testing. Just install the addon and you're ready to go.
Try it out now and let me know what you think!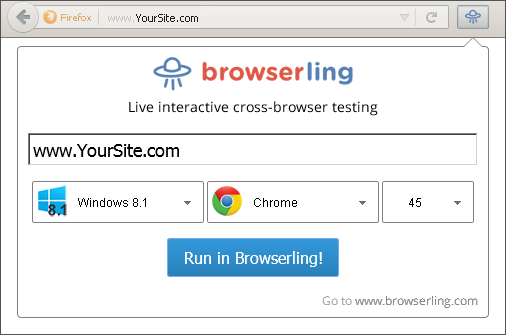 Install Browserling's Firefox Extension
In the next few months I'll also be releasing addons/extensions for Safari and Internet Explorer. I've already released Browserling's extension for Chrome and Browserling's addon for Opera
Follow @browserling and me for updates and until next time!
This blog post is a repost of Announcing Browserling's Firefox Extension on Browserling's cross-browser testing blog.