Exciting news everyone! I love simplicity so I just created a Chrome extension for Browserling. The extension lets you quickly access all the platforms and browsers with one click. No need to go to browserling.com first to start cross-browser testing. Just install the extension and you're ready to go.
Try it out now and let me know what you think!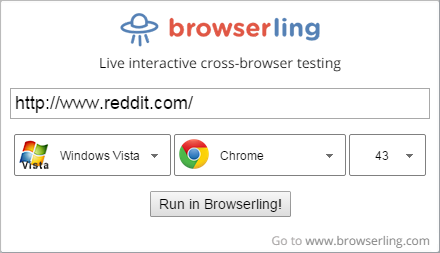 Install Browserling's Chrome Extension
Give it 5 stars. :)
In the next few months I'll also be rolling out extensions for Firefox, Safari, Opera and IE. Follow @browserling and me for updates and until next time!
This blog post is a repost of Announcing Browserling's Chrome Extension from Browserling's cross-browser testing blog.