I created an ASCII cheat sheet from the table that I used in my blog post about my favorite regular expression. I know there are a billion ASCII cheat sheets out there but this one is way neater and much more densely packed. Information density is a very important concept. This cheat sheet includes dec, hex, oct, and bin values for ASCII characters.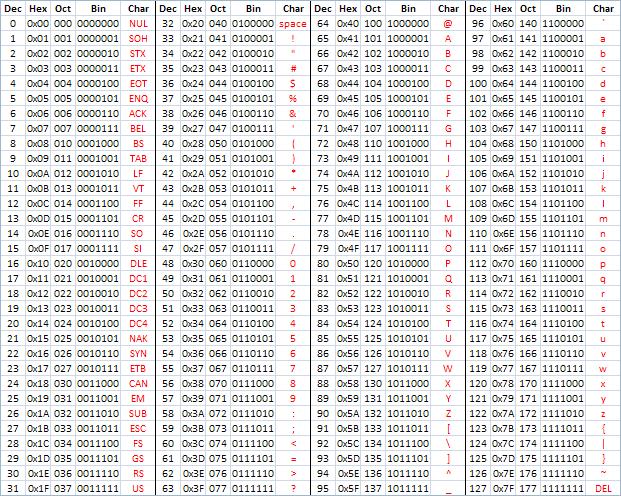 download ascii cheat sheet
Also take a look my other cheat sheets. See you next time!