Merry Christmas and Happy New Year from me and all the browsers!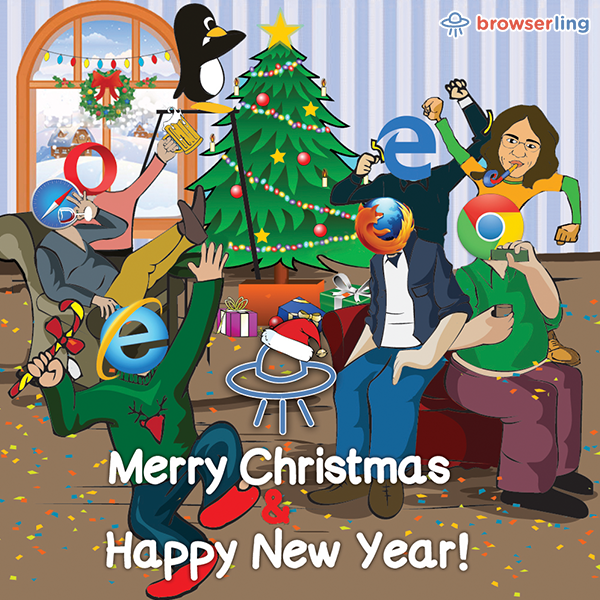 Happy holidays and see you next year!
This blog post is a repost of Happy Holidays on Browserling's cross-browser testing blog.
Update: Guys, don't drink with the browsers. Worst experience ever. This is what happened on New Year's Eve.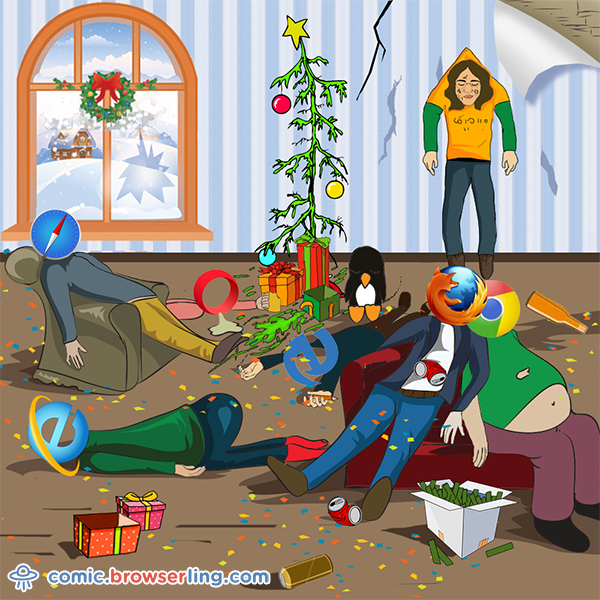 Source: New Year's Party Aftermath (comic.browserling.com).