Last month I launched monthly catonmat tees. It was a wild success with nearly a thousand tees sold.
This month I'm presenting the next tee. It's the limited-edition node.js duplex stream tee designed by my co founder, the stream master and node.js wizard SubStack!
This shirt is done in collaboration with Teespring. Teespring is basically a Kickstarter for t-shirts. If enough people commit to buying a shirt, everyone gets their shirt. Otherwise nobody gets a shirt (and nobody gets charged).
This tee illustrates the duplex stream pattern a.pipe(b).pipe(a) that sends the messages around like a telephone.
The shirt is available on Hanes tees and is priced at $15.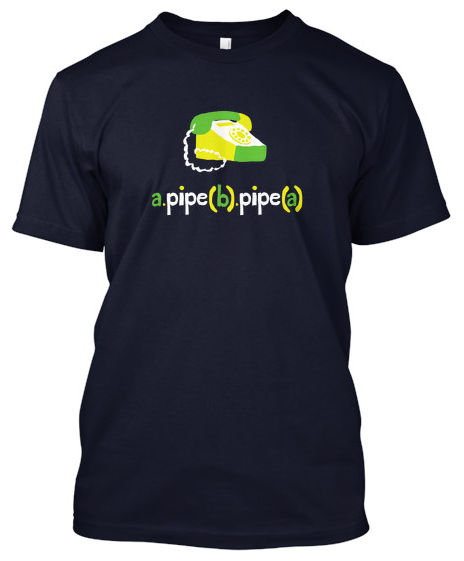 Update: Sold out and no longer available.
Grab it and see you next month!