Remember my two posts (post one, post two) about silly web developer jokes? They were well received so I just hired an illustrator to turn them into cartoons that I could easily share them on social media. She did an awesome job that I realized it would be fantastic to turn these cartoons into a new web comic about web developers, web designers, web programmers, and browsers. So I did. I just launched comic.browserling.com!

Here are the first three cartoons. I'll be adding one or two new cartoons every week. If you like these cartoons, please subscribe to updates and follow me and @browserling on Twitter!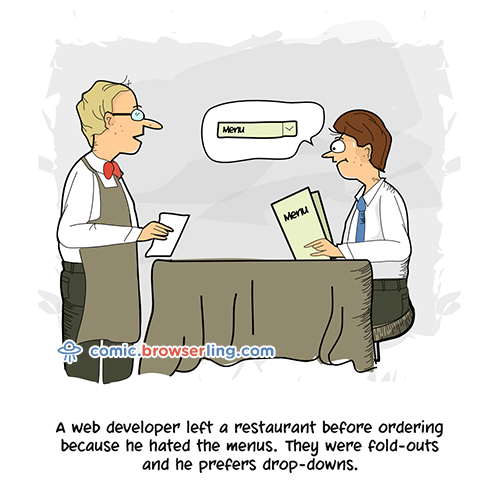 Restaurant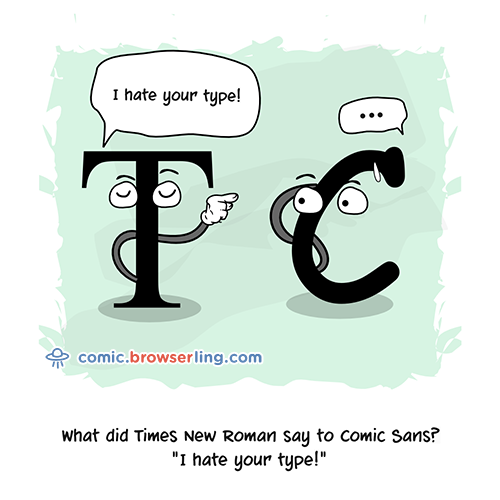 Comic Sans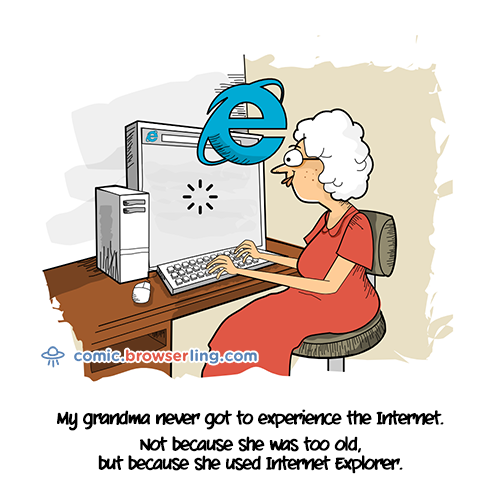 Grandma
I've added social features such as sharing cartoons on Pinterest, Twitter, Facebook quickly. You can also email cartoons to your friend without leaving the website and you can download the cartoons with one click.
All cartoons are licensed under the CC BY-NC license. You can share, remix, transform, copy, link to, redistribute cartoons and jokes but you can't sell them.
This blog post is a repost of Announcing a new webdev comic series on Browserling's cross-browser testing blog.