Earlier this week I launched a new webcomic targeting web developer jokes. It's called comic.browserling.com. It's been a lot of fun and the cartoons have received nearly 10,000 views so far. I started with 3 cartoons:
I added a 4th cartoon yesterday called Bar, and today I added yet another new cartoon called Hotel.
Hotel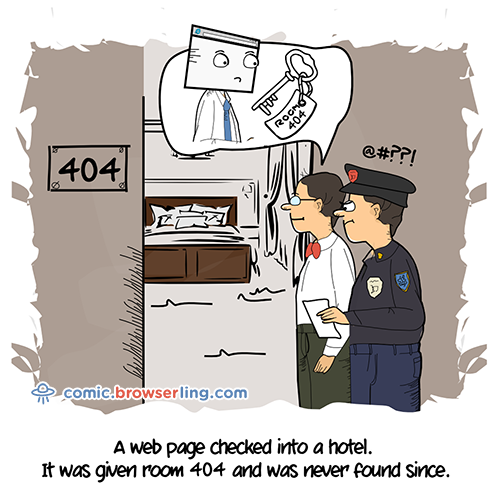 Hotel
All cartoons are licensed under the CC BY-NC license. You can share, remix, transform, copy, link to, redistribute cartoons and jokes but you can't sell them.
If you like these cartoons, please subscribe to webcomic updates and follow me and @browserling on Twitter!
This blog post is a repost of A new webdev cartoon: Hotel on Browserling's cross-browser testing blog.