We just added a native copy/paste support to Browserling.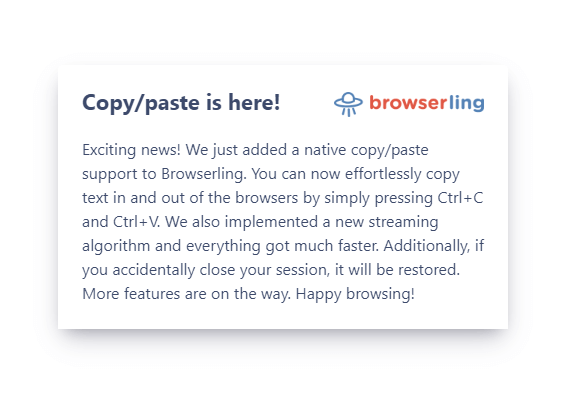 You can now effortlessly copy text in and out of the browsers by simply pressing Ctrl+C and Ctrl+V.
You can try the new feature via our quick browsing link: browserling.com/browse.
Additionally, we also implemented a new screen streaming algorithm and everything got much faster.
And we also added session resumes. If you accidentally close your tab or browser and then quickly go back to browserling, your session will be restored.
Happy browsing!