Here's something fun. Up until version 7, Windows shipped a dll file cards.dll that contained images of playing cards. This dll was used by card games such as Solitaire, Hearts and FreeCell.
Exploring cards.dll with a resource explorer is fun. It contains all 52 playing cards, back faces and animations.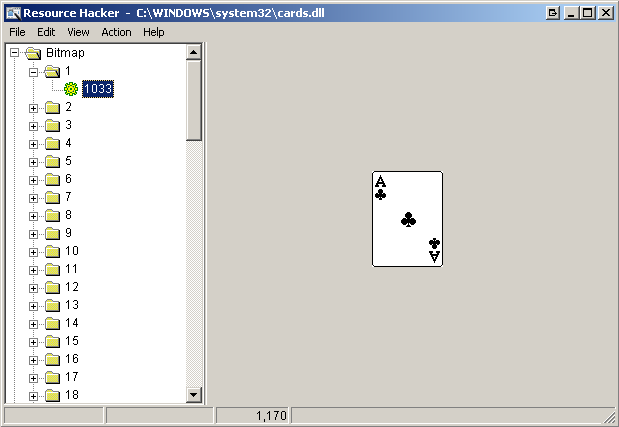 c:\windows\system32\cards.dll contains playing card bitmap images
You can download cards.dll and explore it yourself or you can download all bitmaps. I extracted them and put in a zip file.
Yesterday someone emailed me and asked if I knew know to run Solitaire from XP on Windows 8. He said he found sol.exe but it complained about cards.dll missing, and he didn't know where to get it. So I sent him cards.dll and decided to write this short blog post.
Until next time!