Last updated 3 weeks ago
I made a comic about my favorite way of writing code.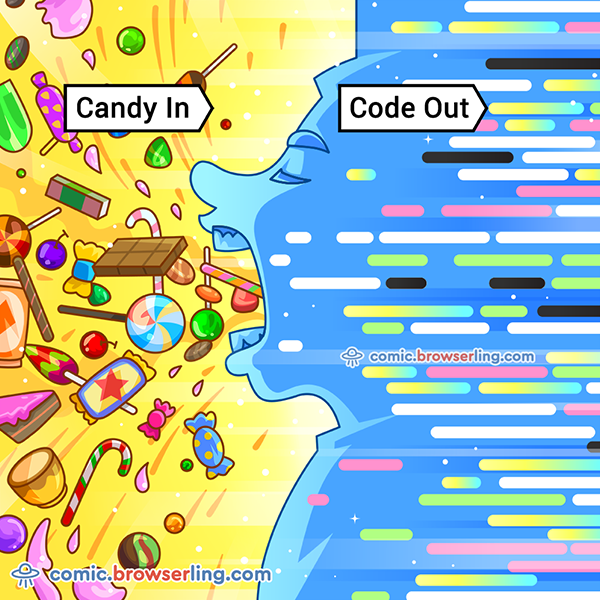 Candy in, code out.
See you next time!
Thanks for reading my post. If you enjoyed it and would like to receive my posts automatically, you can subscribe to new posts via
rss feed
or email.